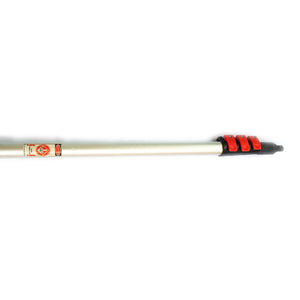 Who are we?
We are a small Australian owned business for over 30 years
Find out why we are different and the difference when you buy from us
Find out more
Plush Water Brush Pole is a 4 stage Pole which extends from 1.6 mtr to 5 mtr. It allows you to connect the Plush Water Brush and Tubing seamlessly, this is because unlike other poles the tubing runs internally. 5 metre length means you can easily reach any two storey home.