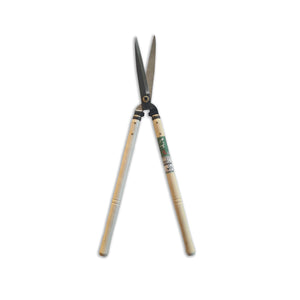 Who are we?
We are a small Australian owned business for over 30 years
Find out why we are different and the difference when you buy from us
Find out more
Made in Japan
material VG10 steel
Handle Length 450mm
Cold forged steel blades attached to Japanese White Oak handles. Each blade has been hollow ground. Clean, precise cuts every time. Japanese hedge shears are made with straight blades with very little friction as they cross each other making them less tiring to use.