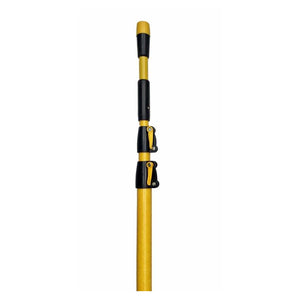 Who are we?
We are a small Australian owned business for over 30 years
Find out why we are different and the difference when you buy from us
Find out more
Keep your feet on the ground.
Now you can prune, trim, saw, cut & dust up to 6 metres high safely!

Our Telescopic Pole is made from high strength fibreglass, 
which allows for safe pruning around power lines. 
Each of our attachments has a universal locking device, 
which is quick and easy to exchange. 
This is our large pole with an extension from 238cm (7.8') to 547cm (17.5').